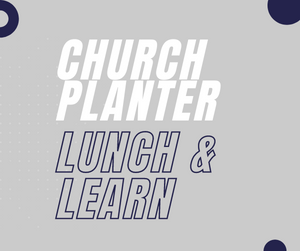 Church Planter Lunch & Learn–3/16
All church planters are invited to the Noonday Baptist Association offices (1348 Canton Rd., NE Marietta) on Wednesday, March 16, for a Church Planters Lunch & Learn. We'll meet at 11:30am-1:30pm and the topic will be Discipleship.
Special guests:
Jason Gerdes is pastor of Revolution Church in Canton. During the pandemic God spoke to him about the need to rethink Revolution's discipleship. He will speak to us about how he and the staff decided to revamp discipleship at Revolution.
Bill Sizemore is pastor or Reliant Church in Paulding County. Bill just completed his process of moving from church plant to full membership in Noonday Association. He's just a step beyond most of you developmentally in church life. Bill used a unique mentorship to develop disciples at Reliant. It's a process he developed himself.
Contact Jim Akins at [email protected] for more info.