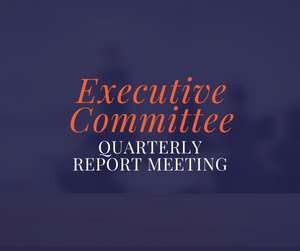 Executive Committee Q3 Meeting
Our next Executive Committee Meeting will be on Thursday, October 20, at 10:00am over Zoom. We will share the story of what God has been up to through the Association and its member churches in the third quarter of 2022 and conduct some business.
The Executive Committee consists of:
The pastor (or his appointed representative) of each NBA church

One elected representative of each NBA church

The officers of the Association

The Immediate Past Moderator

The Noonday Trustees

The Noonday team facilitators

NBA ministerial staff

NBA Executive Director
Request Zoom info at [email protected].