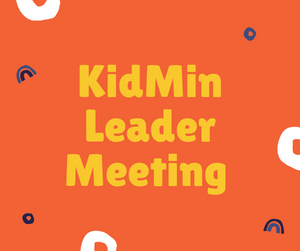 Kid Min Leader Meeting–3/22
Children's Ministry leaders, join us for our next Kid Min Leader Meeting on Tuesday, March 22, 11:00am-12:30pm at Piedmont Church (570 Piedmont Rd., Marietta). Includes:
Free lunch
A tour of Piedmont's remodeled kids facilities
Game Time (play a game that you can use this week in Kid Min)
Table Talk (connect with other Kid Min leaders)
Share Time (bring a flyer on a program, publicity, curriculum, etc. that you are using and LOVE)
Someone will walk away with a $100 gift card!
Contact Kim Harris at [email protected] for more info.