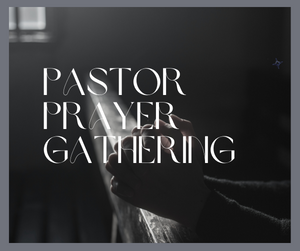 Pastors Prayer Gathering 4/14
Pastors, join us for the Pastors Prayer Gathering held on the second Thursday of the month at 10:00am. This month we will meet on April 14 and will have a hybrid option: For the first time in many months, we will have an in-person option at the Association offices! But we will also have the Zoom option as well. We hope you can make it in person, but if not, join us online.
Email meetings@noondaynet.org for Zoom login or for more information.