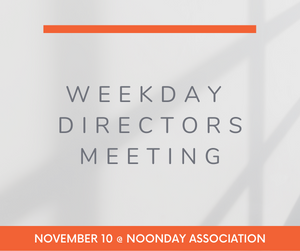 Weekday Directors Lunch
Weekday preschool directors are invited to a Weekday Directors Lunch on Thursday, November 10. It will be at 1:30pm here at the Noonday Association offices (1348 Canton Rd NE, Marietta GA 30066). Our lunch will be catered by Chicken Salad Chick!
Two steps to register:
Make your reservation and pay HERE.
Select your chicken salad choice at the jotform HERE.
We will be sharing the results from our survey on tuition costs, offering some encouragement, and discussing questions you submit through the jotform link.
I hope you'll be able to join us! It is always a delight to be around you!