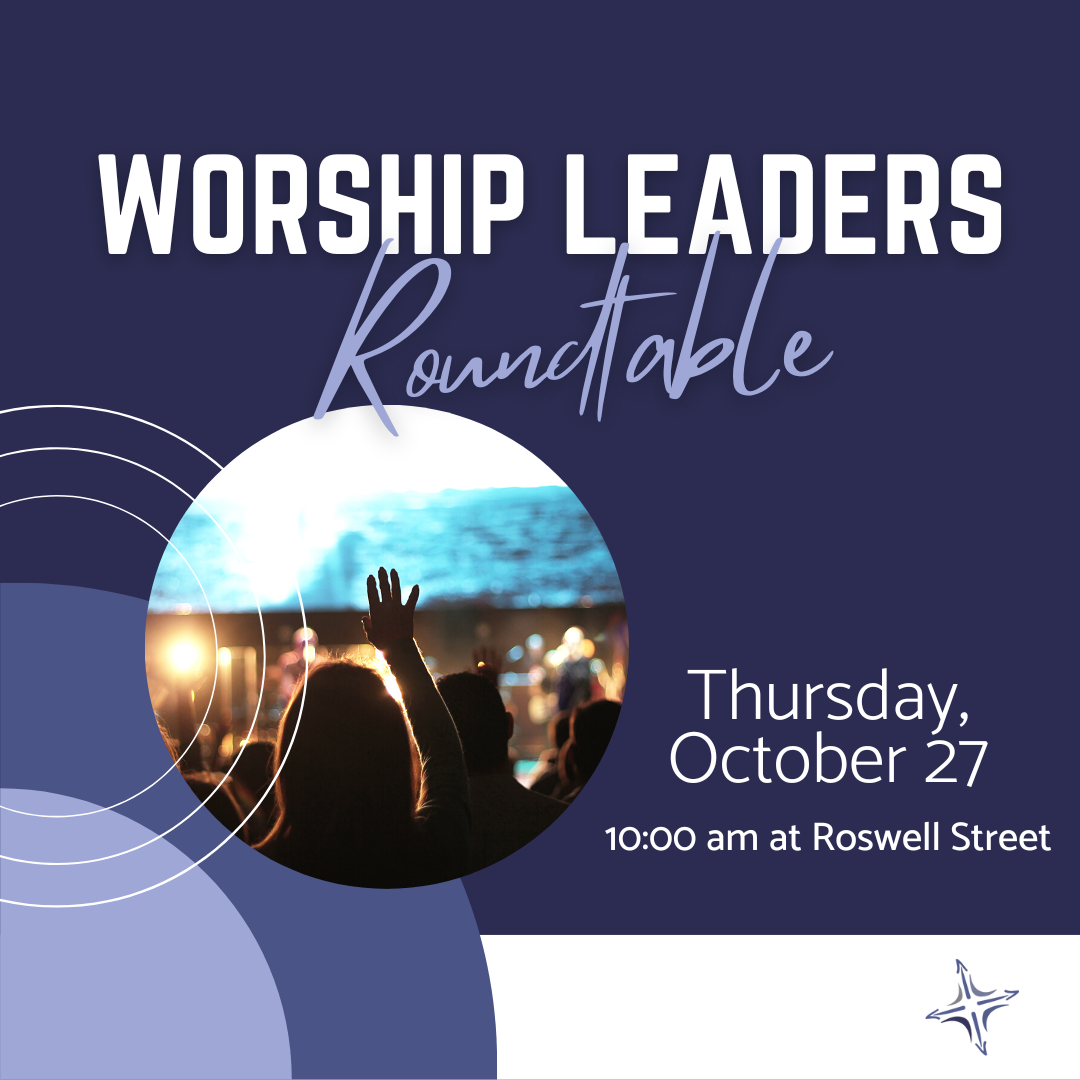 Worship Leaders Roundtable
Worship pastors, worship leaders, music ministers, creative directors… Join us for a Worship Leaders Roundtable Thursday, October 27, at 10:00am at Roswell Street Baptist Church (774 Roswell St, Marietta). Roswell Street's Executive/Worship Pastor Joe Buckner is hosting us.
Join us for some great fellowship and afterwards anyone who wants can go out to lunch.
Please register here!
Questions? Email kharris@noondaynet.org.