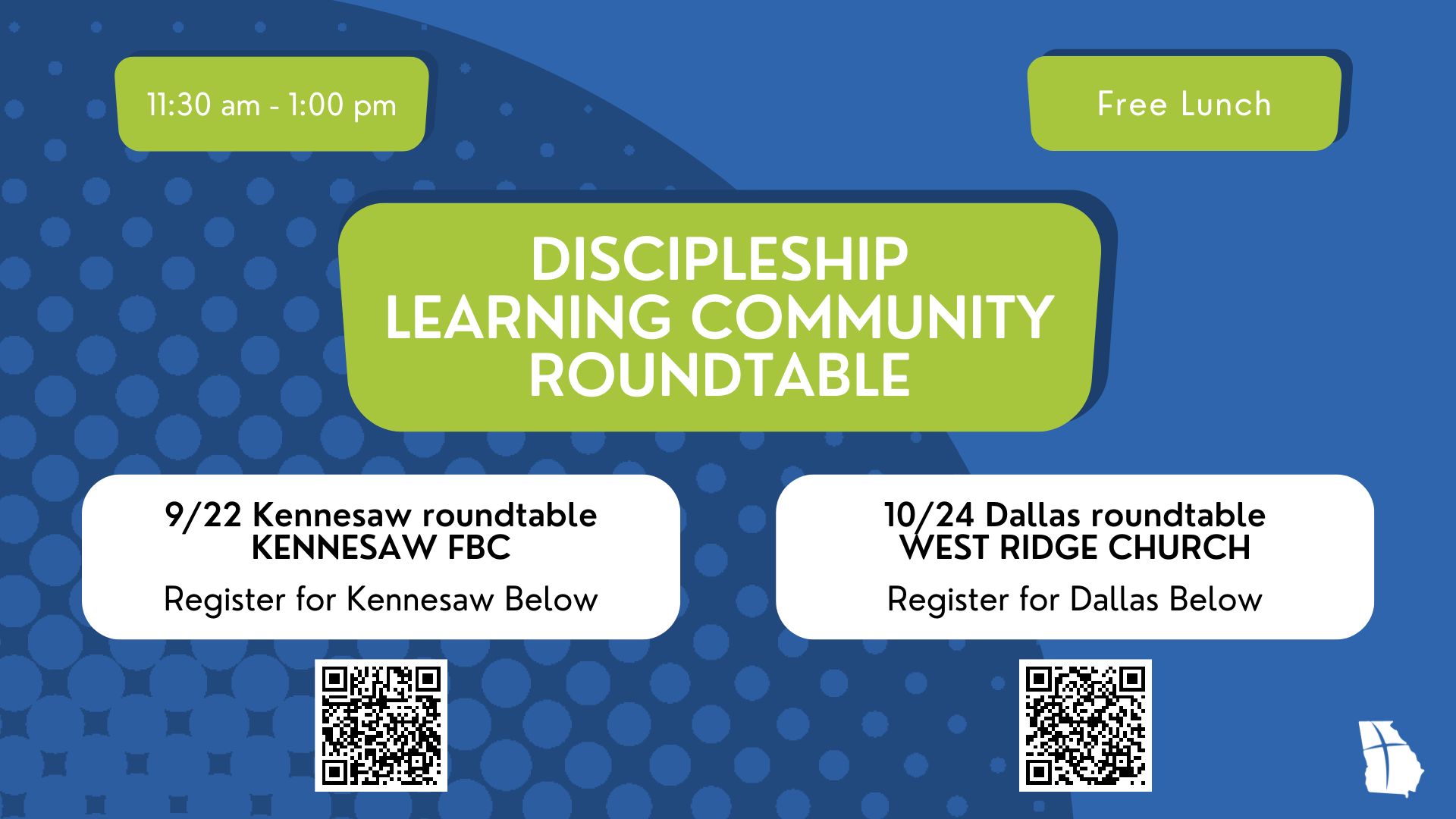 GBMB Discipleship Learning Communities Kick-off–Kennesaw
This event is for pastors, discipleship ministers, and anyone who works with discipleship leaders in your church. PJ Dunn, the Discipleship Consultant for the Northwest Region, will be with us. You'll hear what others are doing, what's working, how groups are going, what a hybrid model looks like and more.
It will be a great time of sharing and connecting with others just like you who are making disciples in your church setting.
The event is Free! Lunch is included and there will be book swaps and giveaways.
Join the Roundtable at Kennesaw First Baptist Church on Monday, September 22, 11:30am-1:00pm. Register HERE.
Register for the Roundtable at West Ridge Church in Dallas on October 24 HERE.