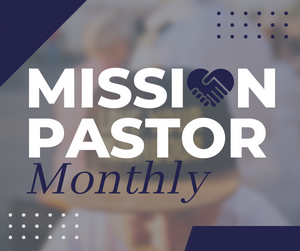 Mission Pastor Monthly
The Mission Pastor Monthly (MPM) is a luncheon which occurs on the first Thursday of each month for missions pastors and senior pastors to learn from one another about how Noonday churches are implementing missions in their context. The group will meet at various host churches to tour their facility, visit their mission areas, and learn about what is working and not working in community engagement and missions. These churches will highlight an area in missions they are seeing fruit, whether local, regional, national, or International missions. MPM may include helping the church with a project, prayer walking, and discussions facilitated by Scott.
In April we'll meet at the Noonday Association and share about our Summer Missionary program and opportunities the association has to serve through Storehouse, the mission centers, and Project Backpack!