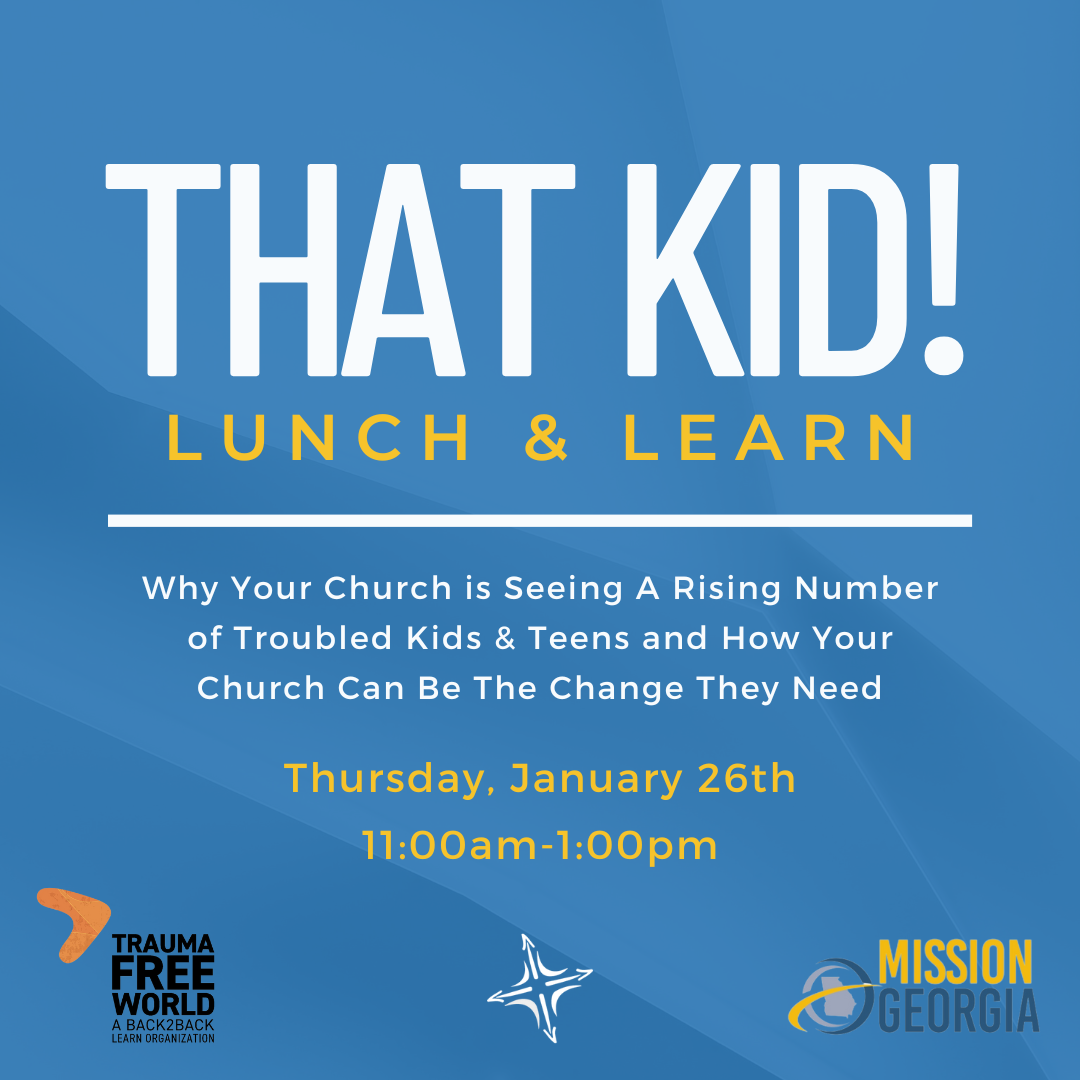 THAT KID! Why Your Church is Seeing A Rising Number of Troubled Kids & Teens and How Your Church Can Be The Change They Need
In this live training, Tera Melber, Foster Care Mobilizer for Mission Georgia, deals with an issue plaguing children, teens, and young adults in our culture: Trauma. Join us as we discuss trauma and its effects, PLUS opportunities to equip the adults who are called to care for, teach, foster, adopt, reach, and/or disciple them!
Thursday, January 26, 11:00am-1:00pm, at Noonday Baptist Association (1348 Canton Rd NE, Marietta).
Lunch is included in this free seminar but you must REGISTER!