What is the Summer Mission Program?
Noonday Association will host six college students from around Georgia serving as Summer Missionaries.
The team will be available to Noonday Churches and Ministries to assist with VBS, Sports Camps, or Community Outreach events. The Team is available June 6 – 25 for morning, afternoon, or evening events. For example: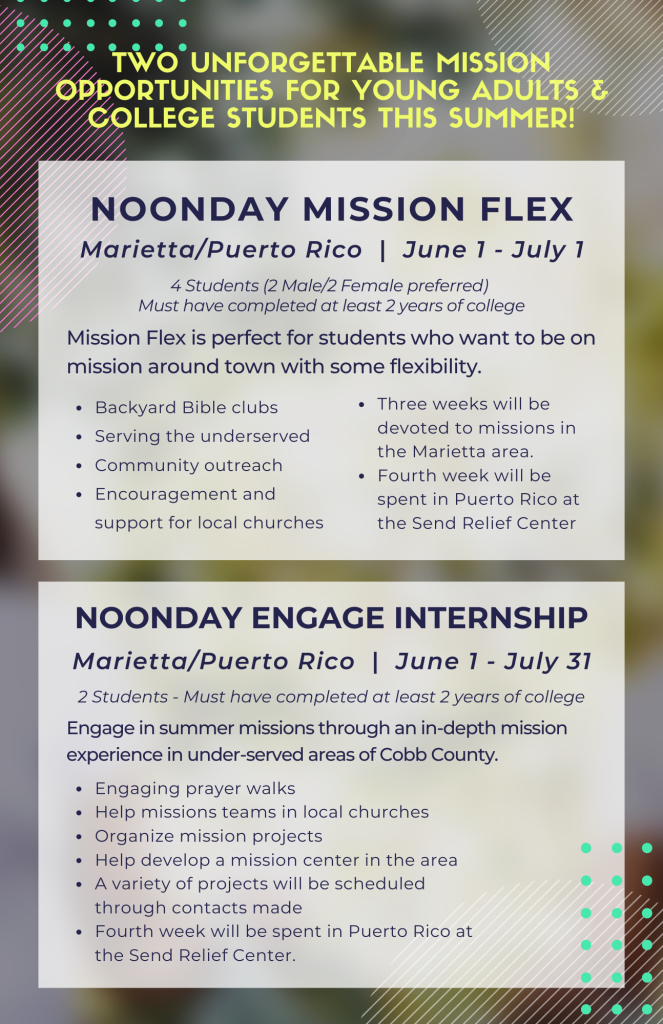 Complete the Online Application
Complete the online application by April 15, 2023.

Local Campus Interview and Recommendation
Complete a missions interview at your local BCM or church. Campus minister or church college minister must submit an assessment form by April 15, 2023.

Accept Invitation to Noonday Engage Day
Once your application has been approved, you will receive an email invitation to the Missions Discovery Day April 15, 2023. Once you receive the invitation, accept your invite within five days by completing the online form.

Complete Additional Requirements by April 15, 2023
Students applying to serve in Puerto Rico must submit a proof of passport. This must be a color, digital copy of passport information page – valid for at least six months after the return date for your trip with at least two blank pages or copy of passport application dated no later than April 15, 2023.
Follow the link below for more information about applying for a U.S. passport.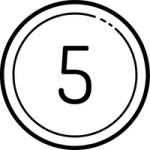 Attend Noonday Engage Launch Day April 29, 2023!
Churches may submit an application no later than May 1st.
–
We are specifically looking to partner with churches that have not had any baptisms, had few if any evangelistic efforts in the last 3 years, and have a strategy for reaching their community with the Gospel through this event.
After the applications are received the Noonday Team will review applications and assign the team for as many of the projects as are available in the schedule. Dates and Times need to be flexible.
Preference will be given to churches unlikely to have volunteers/or few volunteers to conduct such events. The Noonday Team will work with all churches that apply and seek to meet as many needs as possible. Church/Event assignments will be announced April 1st.
Churches will be responsible for: