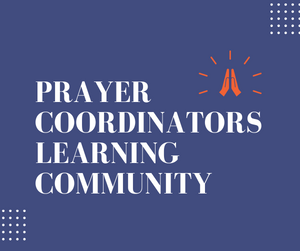 Prayer Coordinators Learning Community 4/26
DATE CHANGE! This event has been moved to April 26!
If you are a prayer coordinator, either paid or volunteer, for your church, or if you are a person of prayer with a heart to see your church become a "house of prayer," join us the third Tuesday of each month at 10:00am-11:30pm for the Prayer Coordinators Learning Community. This month we will meet on April 26 at NorthStar Church (3413 Blue Springs Rd., Kennesaw). Don't miss the encouragement, sharing of great ideas, and prayer together.
Contact Randy Elster at randy@noondaynet.org for more info.